WHAT IS SCREEN PRINTING ?
There are 4 types in printing; letterpress, lithography, intaglio and stencil. Stencil is used for screen printing.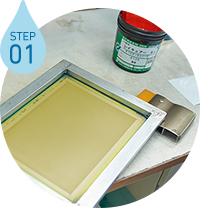 Mesh(=screen) made of fabrics such as polyester is used for stencil.Screen is stretched and fixed to the frame.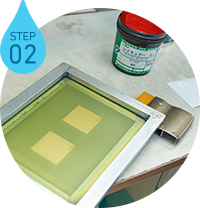 Resist is coated on the screen to fill up the meshes that are not necessary.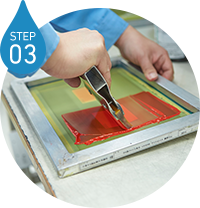 Ink is put on the screen and spread with squeegee.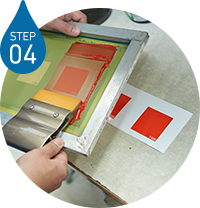 Ink goes through the unfilled meshes and are transferred to the substrate.
History
The roots of screen printing are said to lie in Japanese traditional dyeing called Yuzen. This was introduced to Europe and America. Some improvements and developments were made to this dyeing technique mainly in America. Japan began to produce stencil-making equipments and printing machines by the influences of what were made in U.S.A. after the World War II. That stimulates screen printing industry in Japan. The stencil-making technique made progress in latter half of 1945, which made it possible to print fine patterns. The range of applications was widened as well. JUJO CHEMICAL CO., LTD. has been engaging in development of screen printing ink ever since its establishment in 1957. The inks designed for various applications such as paper, plastics, metal or fabric have been introduced to the market. UV ink and water-based ink were put into practical use in 1970. The demand for UV inks, which are environmentally friendly, has been making remarkable growth recently.
CHARACTERISTICS OF SCREEN PRINTING
Screen printing has the following advantages and disadvantages compared with other printing method

Screen printing is commonly used to print on wide range of substrates except paper.

Screen printing is used on the various substrates regardless of thier shape and size taking advantage of the stencil that fits to even the curved material.

As the stencil is flexible, it is possible to print on hard materials such as glass and metal as well as soft materials such as paper and fabrics.

As printing pressure is small, it is possible to print on fragile matters such as glass.

Thick coating is possible by using special stencil. Braille points can be printed with this technique.

Thick coating makes colors more vivid, finish more opaque and lightfastness better.

Many kinds of inks are available. The kinds of the ink with special function has been increasing.

The stencil is cheap, which is the advantage in case of production of small quantity.

The stencil wear and printing speed are inferior to offset printing. Not suitable for mass-production.

Precision is slightly inferior to other ways of printing in case of thick coating. Reproducibility is also inferior due to the stencil degrading.
APPLICATIONS
Screen printing is used for various substrates in various fields as screen printing can be used on difficult substrates that other printing method cannot be used.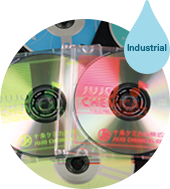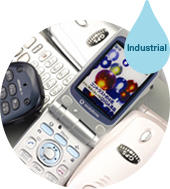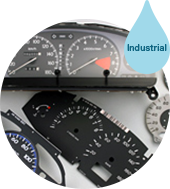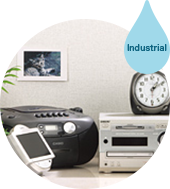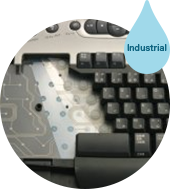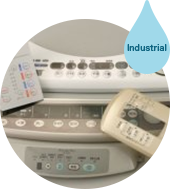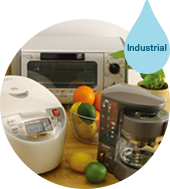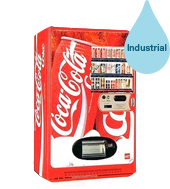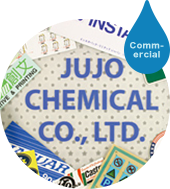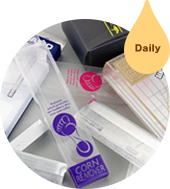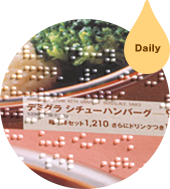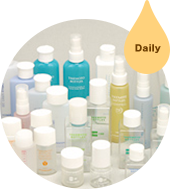 INTRODUCTION TO SCREEN PRINTING
This is the literature to advertise screen printing made out by JASPS (JAPAN ASSOCIATION OF SCREEN PRINTING SUPPLIERS). Although some information is old, most remain unchanged. This is to introduce general knowledge about screen printing.