Aug.,2000
FUNCOAT BCP
( CORAL PATTERN )
INTRODUCTIONS
FUNCOAT BCP is designed for coated paper(foil paper). The high quality textured surface can be obtained with reasonable price. The foaming and cracks occur just after printing, which forms 3-dimensional coral-like pattern instantly. Fine effects can be obtained especially when FUNCOAT BCP is printed on gold/silver paper.
AVAILABLE ITEMS
FUNCOAT BCP-1 : HARD TYPE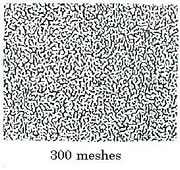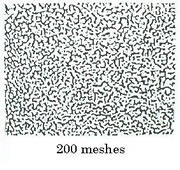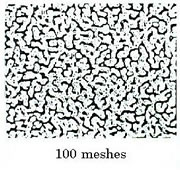 HOW TO USE
Ink is supplied in ready-to-use condition. Stir well before use.
Coral-like pattern is formed instantly after printing. The initial clear pattern cannot be kept. Cure the printed matter within 30 seconds to maintain the pattern.
Any mesh count can be used. The size of the coral pattern varies depending on the mesh count. Coarse mesh forms bigger pattern than fine mesh.
If the mesh and squeegee which were used for other series are used for this ink, the pattern may not be formed. Do not use the tools which were used for other inks.
Standard curing conditions:
One metal halide lamp 120W/cm, Distance from focus : 10cm
Conveyor speed : 15m/min (Integral light : 150mJ/cm²)
COVERAGE
50-100 m²/kg
TYPE OF PACKING
1 kg plastic container
PRECAUTIONS
Store the ink in a cool and dark place avoiding direct sunshine. Stir well before use.
Although skin irritation is low, it is advised to avoid skin contact with the ink.
Please refer to MSDS before use.
Be sure to do trial print before commercial run to confirm that the product fits the purposes.